The Boston Network Users Group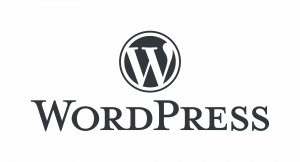 Official Group Information Page
Founded in 2019, By Steven Provost for a group of people who wish to make their websites better
Page Updated 8/2/2023
WordPress Special Interest Group

What we talk about at our meetings
WordPress
This group is led by Steven Provost. Each meeting will be comprised of a lecture / teaching portion and a troubleshooting / discussion portion. Meeting themes will include topics such as themes, plugins, security, contact forms, graphics, media, post and page tweaks, incorporating social media accounts, maintenance and anything else that comes along. The goal is to delve deeper into using WordPress and find new ways of getting more out of WordPress. Feel free to bring your specific topic or question, and we'll try to include it. Please RSVP to join our WordPress SIG meeting at Commo@bnug.org so we can be prepared for the number of attendees.
Contacts Information
Special WordPress Website Links
Official WordPress Website
Meeting Details
Our Next Meeting will be held on
Notice 8/1/2023
Currently On Summer Recess until September

Who: Beginner, Intermediate, Professional User of WordPress, All Are Welcome
Meeting Time: 9:00 Am to 10:30 Am (Eastern Standard Time)
Meeting Location: Zoom Video Conferencing Software
* If you have a WordPress product that you would like to give us a demo of please contact the WordPress Group Leaders below
Important Dates To Remember
How To attend our group meeting?
Seize Your Moment
Now Register For Our next meeting today!
BNUG Email List
Subscribe to WordPress by filling out the following form. You will be sent email requesting confirmation, to prevent others from gratuitously subscribing you. This is a private list, which means that the list of members is not available to non-members.
Subscribing to WordPress Group Email List